When problems come up, do you have someone  you can call who will come right over? 
If you are like most of us, your computer helps you to make earn your living, and keeping it running is a must.  In addition to the service you deliver and the products you sell, your computer is a big part of keeping your business running.

With 35 years in the I.T. business, we have seen it all.  Call us right away, and we will come right over and  get your computer up and running.
MANAGE YOUR NETWORK AND SERVER
Everyone is on a network these days.  If you are on the internet, if you have more than one computer, if you have a router or modem or switch,  if you have blue cables or wi-fi, if you do email and social networking, you are on a network.
Some businesses have a Windows file server, and share printers, and scanners, and centralize their data and data backups.

With 35 years experience  working on servers, routers, and cabling, we can solve the problems you can't.  We act as your network administrator.  Just like the big corporations have, but you only pay us when you need us.
Plus, we will make sure your data is secure from unwanted predators, hackers, and viruses.
PROTECT YOU FROM CYBER CRIME AND VIRUS HARM
You don't need me to tell you the bad guys are out there.  Don't let them get to your computers.
We know how to get rid of viruses and malware, and prevent your computers from getting them.  Plus we can lock out potential hackers.  Our suite of products cannot be beat, and we will track your license numbers and expiration dates, and make sure your protection never lapses.
An ounce of prevention is worth a pound of cure.
It will cost you less to keep it running for years and years than to buy new.
Just like cars, computers need regular tune-ups to keep them running for years.  My Camry has 250,000 miles on it, my Honda 130,000.  My new pickup gets regular tune-ups and oil changes.  I hope to get half a million miles before I drive it off a cliff.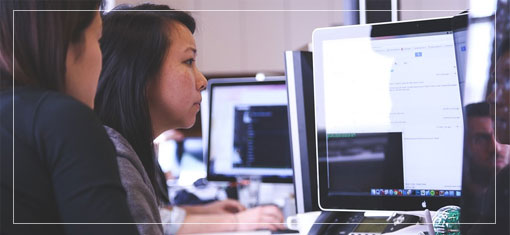 We have a unique set of computer tune-up tools that will keep your old Widows machine running long past its obsolescence date.  If we tune it up a couple of times a year, you can avoid downtime, and you can decide when to buy a new computer, instead of letting the computer make that choice for you.

CUSTOM PROJECTS AND SOFTWARE
Sometimes you need something you can't do yourself.  You need something special.  Call us first. 
We write Business Management Software. 
You may need ways to better manage your customer and prospect records, or other business activities.  You may need to track  of them in ways that other programs just can't do.   Your accounting system and CRM just don't go far enough.  MS Word isn't enough.  Online services are lacking. 
We can customize something that does EXACTLY what you need.
Or you need financial reporting spreadsheets that your bookkeeping software just can't do.  We can customize spreadsheets for your unique needs.
Perhaps you need help with setting up or managing Quickbooks, Social Networking, E-mail Marketing Graphics, Web Design, and more.

Let's talk and  see what we can do to help.  We also have references and demos.
When problems arise, we are just a call away. We will drive over or remote in via the internet.  Your computer problem is our highest priority.
Click here for our contact info.